From Pilot to Professional Client
Blueye met SFE for the first time early 2018 during a demonstration of the Blueye Pioneer prototype right here in Trondheim. SFE quickly envisioned the different applications with the underwater drone, and joined a pilot program before the product was officially launched to the market. In the period after the pilot program, SFE has used the underwater drone during the construction of Østerbø powerplant. During this project they've learned how valuable photogrammetry from underwater video is.
SFE has mainly used underwater drones to survey geology and results from probe drilling and reservoir blasts at 75 meters depth at Nykjevatnet in Sogn og Fjordane. The planned completion of a fully operational hydropower plant is by summer of 2020.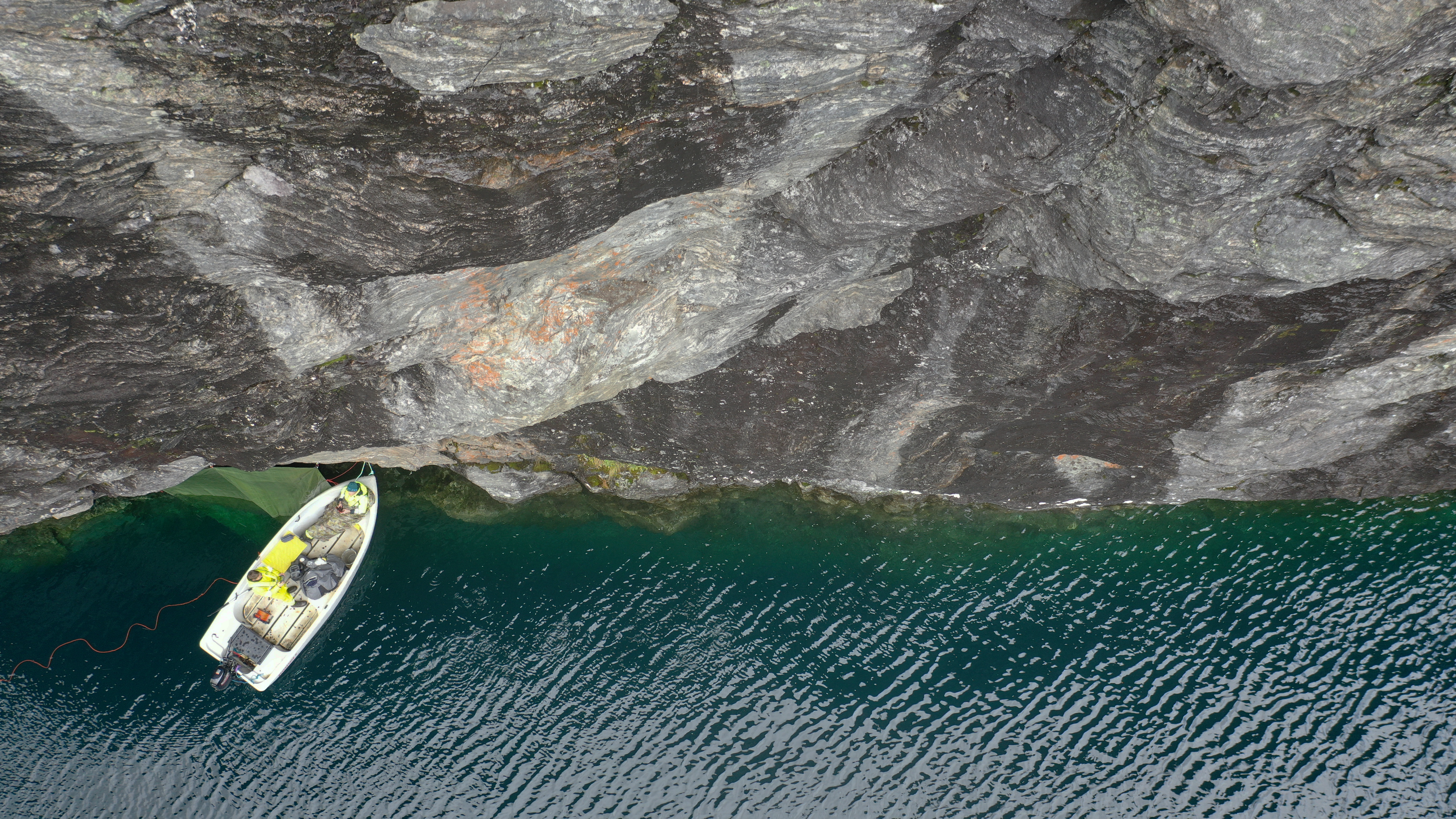 To watch the actual explosion from 700 kg dynamite to create the opening between the mountain and the water, SFE used the Blueye Pioneer. Even though the pressure from the tunnel got too excessive and pulled it into the tunnel (see video), they managed to capture footage of great value for future projects. We also learned that the underwater drone actually handles a blast that forceful - pretty impressive!
3D Photogrammetry from underwater video
Utilising photogrammetry software to create 3D models from underwater video has been carried out by SFE themself without special training.
This enables knowledge acquisition relatively cheap and easily accessible. Surveying using underwater drones and 3D modeling is groundbreaking and has not been used in this type of work, as far as I know. - Øystein Kristiansen, Analyst, SFE
The big advantage for SFE by creating 3D photogrammetry was to get an overview of the volume and distances by using the drill holes as reference points. The recorded sound (from GoPro mounted on the drone), also enabled SFE to disseminate information about air pockets in the mountain - which had to be filled before the explosion.
Watch our video tutorial on how to create 3D photogrammetry models from underwater video.